WELCOME to the SHEFFIELD, IA LIONS CLUB WEB PAGE

The Sheffield, IA Lions Club would like to WELCOME all Lions, friends and guests to our new web site.

The Sheffield Lions Club is a devoted and progressive group of volunteer men and women, chartered with Lions Clubs International, who devote their time and efforts in working to make Sheffield, North Central Iowa, the State of Iowa, the United States of America and the world better places to inhabit for every living and non-living substance. The Sheffield Lions do this through exemplifying the mission of Lions Clubs International of: "To empower volunteers to serve their communities, meet humanitarian needs, encourage peace and promote international understanding through Lions clubs."

Whenever a Lions club gets together, problems get smaller. And communities get better. That's because we help where help is needed – in our own communities and around the world – with unmatched integrity and energy.

The Lions Club name is derived by taking the first letter from each of the following words:
LIBERTY, INTELLIGENCE, OUR NATIONS SAFETY (LIONS)

Our 45,000 clubs and more than 1.3 million members make us the world's largest service club organization.

We're also one of the most effective. We get the job done.

Lions Clubs members of the world recently:

Brought 3,000 volunteers together to build a playground for children of all abilities in California, USA.

Fed 60,000 people in a township in South Africa. It's something Lions do there every day.

Sent a team of eye surgeons to Honduras to treat more than 100 adults and children.

Everywhere we work, we make friends. With children who need schoolbooks, with seniors who need transportation and with people we may never meet.

We're led by talented, dedicated volunteer leaders from around the world. And, we're supported by the Lions Clubs International Foundation (LCIF), which helps to fund Lions humanitarian projects.

The Sheffield Lions encourage all visitors and guests to sign our website guest book, located near the bottom of this page. We also encourage you to visit our site often to become more familiar with the Sheffield Lions Club and what the Lions Clubs International does in general.

We meet the first Thursday of every month at the Sheffield Inn, 223 Gilman Street, Sheffield, Iowa. Our meetings start with a dinner meal beginning at 6:30 PM. If you are interested in learning more about Lions activities & programs and are interested in making the world a better place for all; PLEASE Join US!

Thank you!

LIONS MOTTO:

" The True happiness that Man has searched for since the dawn of humanity, that is the inner gold that awaits any person who holds compassionately the key of anonymous generosity. Do something for your fellow man, not for the gold, but for the love of Man, and you shall truly have the gold." -- unkown

Lions Clubs plan and participate in a wide variety of service projects that meet the international goals of Lions Clubs International as well as the needs of their local communities. Examples include donations to hospices, or community campaigns such as Message in a bottle, a United Kingdom initiative which places a plastic bottle with critical medical information inside the refrigerators of vulnerable people. Money is also raised for international purposes. Some of this is donated in reaction to events such as the 2004 Indian Ocean earthquake. Other money is used to support international campaigns, coordinated by the Lions Clubs International Foundation (LCIF), such as Sight First and Lions World Sight Day, which was launched in 1998 to draw world media attention to the plight of sight loss in the third world.

Lions focus on work for the blind and visually impaired began when Helen Keller addressed the International Convention at Cedar Point, Ohio on 30 June 1925 and charged Lions to be Knights of the Blind.

Lions also have a strong commitment to community hearing- and cancer-screening projects. In Perth, Western Australia, they have conducted hearing screening for over 30 years and provided seed funding for the Lions Ear and Hearing Institute established September 9, 2001, a center of excellence in the diagnosis, management, and research of ear and hearing disorders. In Perth, Lions have also been instrumental in the establishment of the Lions Eye Institute. In Brisbane, Queensland, the Lions Medical Research Foundation provides funding to a number of researchers. Prof. Ian Frazer's initial work, leading to the development of a HPV vaccine for the human papillomavirus which could lead to cervical cancer, was funded by the Lions Medical Research Foundation.

Lions Clubs International has supported the work of the United Nations since that organization's inception in 1945, when it was one of the non-governmental organizations invited to assist in the drafting of the United Nations Charter in San Francisco, California.

LIONS CODE OF ETHICS
LIONS CLUBS OBJECTIVES

TO CREATE and foster a spirit of understanding among the peoples of the world.

TO PROMOTE the principles of good government and good citizenship.

TO TAKE an active interest in the civic, cultural, social and moral welfare of the community.

TO UNITE the clubs in the bonds of friendship, good fellowship and mutual understanding.

TO PROVIDE a forum for the open discussion of all matters of public interest; provided, however, that partisan politics and sectarian religion shall not be debated by Club members.

TO ENCOURAGE service-minded people to serve their community without personal financial reward, and to encourage efficiency and promote high ethical standards in commerce, industry, professions, public works and private endeavours.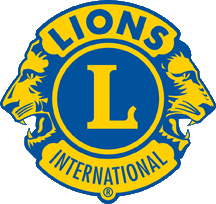 THE LIONS FAMILY: WHO WE ARE!
Lions Clubs International extends our mission of service every day – in local communities, in all corners of the globe. The needs are great and our services broad, including sight, health, youth, elderly, the environment and disaster relief. Our international network has grown to include more than 200 countries and geographic areas.

We are always looking for enthusiastic men and women, of various ages and skills who wish to make our world and our communities better places to live for all living creatures.

To find out more ask any Lions, Lioness or Leos member about how you can benefit and how the Lions Club International Association may benefit from your involvement. "WE SERVE", We work hard and We have Fun!

Join Us!

As a Lions club member, you can:

Make a difference everyday in your community. Whether it is providing support locally or reaching out internationally, you will have an opportunity to serve.

Be a part of a worldwide organization carrying out community and humanitiarian projects. Members allow Lions clubs worldwide to carry out its many community and humanitarian programs.

Grow personally and professionally by participating in our programs, community service projects and events.

Gain an understanding and have an impact on local and international humanitarian issues.

Develop relationships with both local and international community and business leaders.




Check out the North Central IA Lions District 9 NC FaceBook page!


Http://www.facebook.com/northcentral.ialions

SHEFFIELD LIONS GUEST BOOK -- PLEASE SIGN our GUEST BOOK!


Sign my Guestbook
View my Guestbook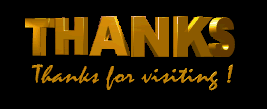 The SHEFFIELD LIONS THANK YOU FOR VISITING OUR WEB SITE.


We Hope You stop back Real Soon!